JACK STUD DOG
Jack is a wonderful friend and companion, very loving with a superb temperament. He loves people, especially children and other dogs.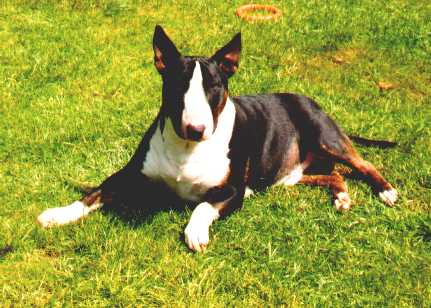 He comes from a litter of 8 (5 white, 1 red and 2 tri-colour).
He has done very well in the shows gaining a lot of rosettes. He came 1ST in the SPECIAL BEGINNERS. HE SHOULD HAVE RECEIVED THE CUP FOR THIS BUT IT HAD NOT BEEN HANDED BACK IN AT THE TIME. He also came 2ND IN PUPPY DOG and 2ND IN NOVICE DOG, we were more than pleased as this was his very FIRST show at 11 months old.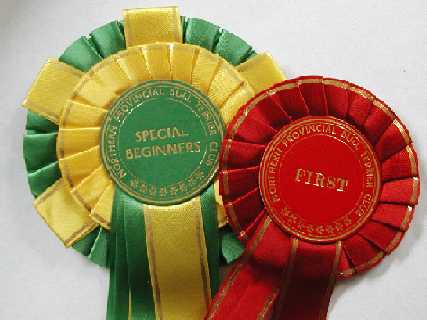 He won 1ST prize at the EAST ANGLIAN B T SHOW in NOVICE DOG and came away with The UGLEE TROPHY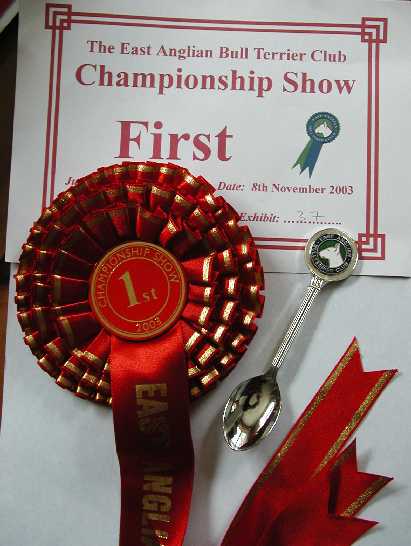 He was eligible for Crufts 2004 but due to personal circumstances we were unable to enter him at that time.
He has been invited to compete for the ORMANY PLATE on 2 occasions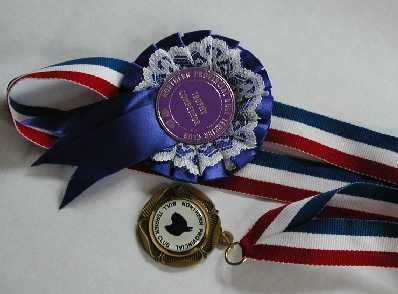 We aim to put JACK to STUD to sire healthy Bullterrier puppies of good stock, but mainly for his EXCELLENT temperament and good nature, so producing MORE IMPORTANTLY good loving family pets.
Jack has been going to dog training classes since he was 12 weeks old. He is now almost 2 and a half. He has moved into the second class. Mike our trainer (who has owned Bull terriers in the past) could not believe how good he is. Jack loves being with the other dogs and can not wait to get into the hall. This is very good as Bullterriers can be obstinate and stubborn.
Anyone who is local enough is welcome to come and see Jack training to see him for themselves. Every Tuesday evening, 7pm - 9.30pm except the 1st Tuesday in the month when there is NO dog training. THELWALL VILLAGE HALL, THELWALL NEW RD, THELWALL, WARRINGTON. JUST PAST THE PICKERING ARMS PUB ON THE RIGHT AND OPPOSITE THE LITTLE MANOR.